ΕΝ.Α - the Alternative Market is a Multilateral Trading Facility (MTF) as described in the MiFID Directive. It is characterized as a "non-regulated market", as it is not subject to the mandatory provisions applying to regulated markets which impose stricter admission and trading requirements.

It was created in 2007 with the aim to support the capital raising for small and medium-size enterprises (SMEs), and to meet the need for easy, fast and affordable admission to trading.
ATHEX is exclusively responsible for determining the requirements for admission to trading and the obligations of companies and ENA consultants. Trading and clearing of shares on ENA is similar to that of the ATHEX regulated market.
EN.A is characterized by flexible admission and trading criteria in relation to the "regulated market" and is addressed to dynamic companies with growth prospects seeking to:
fund their development, extroversion and vision;
attract business partnerships and agreements;
gain experience to potentially switch to the ATHEX Main Market;
obtain an "objective" valuation;
increase their visibility in Greece, the SouthEast Mediterranean and other international markets.
The Athens Exchange has created (January 2014) the following two distinct categories of shares, which are subject to certain admission requirements and procedure:
In addition to shares, issuing companies (Greek or foreign) may also trade various types of bonds on ENA (common, convertible, exchangeable, warrants-linked, etc.). For more information about the admission of bonds, click here.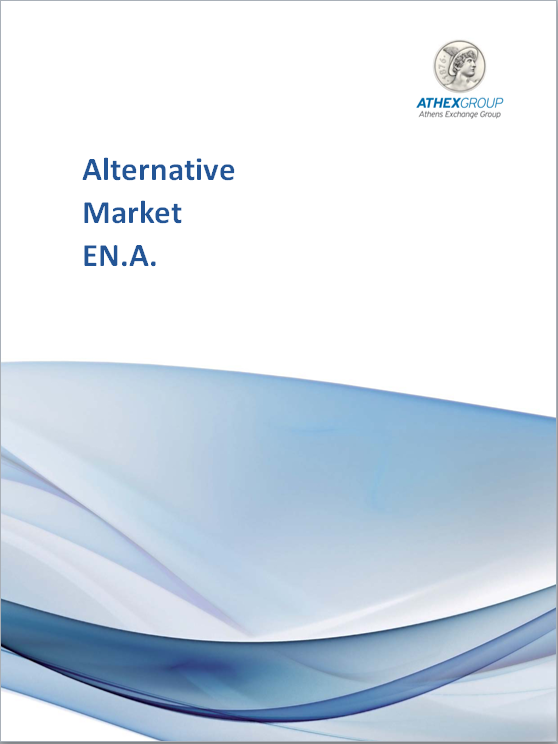 Brochure for the Alternative Market
For more information, please contact the appropriate department.

PRESS RELEASES - INFORMATION
---

COMPANY ANNOUNCEMENTS
---
Search

Search
Toolbox
New Listings Prospectuses
---
Calendar

FinancialCalendarPortlet