RSS/Atom Feeds
RSS/Atom feeds provide an alternative way of reading news, with the aid of specialized RSS/Atom reader software.
athexgroup.gr provides Atom 1.0 feeds for the following categories:
Athens Exchange Group (ATHEX Group) announcements
Companies announcements (via the Hermes system)
An additional feed for Financial Statements in PDF format is available to subscribers only. Please contact our Information Services department in order to obtain a subscription to this feed.
More feeds will be provided in the future.
You can subscribe to any of these feeds by means of any Atom 1.0 reader program, including (but not limited to) RSS Reader, RSS Owl, OMEA, as well as browsers and email clients, including Internet Explorer, Mozilla Firefox, Opera, Microsoft Outlook, and others.

HELEX GROUP
---
2nd ATHEX Mid-Cap Conference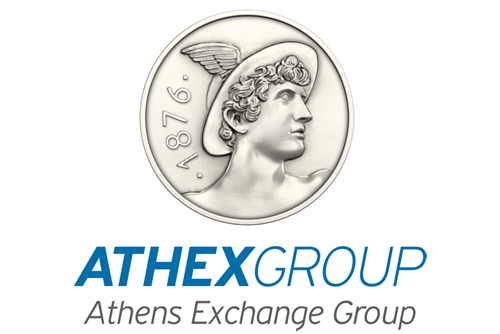 May 9th 2019
2nd ATHEX Mid-Cap Conference

The 2nd ATHEX Mid-Cap Conference was successfully completed today in Athens.
The organization of the Conference is part of the effort by the Athens Exchange Group to enhance the visibility of listed companies to the investment community, to increase their coverage by stock analysts and to improve the liquidity of their shares.
During the Conference the participating listed companies of the Athens Stock Exchange had the opportunity to present and discuss with Greek and foreign portfolio managers and analysts their business developments and prospects.
The fifteen (15) listed companies that participated were as follows:
| | |
| --- | --- |
| 1. | ADMIE HOLDING |
| 2. | AEGEAN AIRLINES |
| 3. | GEK TERNA |
| 4. | ELLAKTOR |
| 5. | ATHENS EXCHANGE GROUP |
| 6. | EUROPEAN RELIANCE INSURANCE |
| 7. | IKTINOS HELLAS |
| 8. | KARATZIS |
| 9. | KRI - KRI |
| 10. | THESSALONIKI PORT AUTHORITY |
| 11. | PIRAEUS PORT AUTHORITY |
| 12. | THRACE GROUP |
| 13. | AUTOHELLAS |
| 14. | CENERGY HOLDINGS |
| 15. | QUEST HOLDINGS |
At the conference there was an increased participation of market professionals, which was reflected in the largest number of meetings with listed companies, compared to last year's conference, as well as in the number of companies concerned.
In total, 550 one-on-one and group meetings were held with the participating listed companies, involving 105 market professionals from 35 domestic and foreign funds and 10 brokerage firms.
With the kind sponsorship of CENERGY HOLDINGS a reception took place for all delegates at the end of the conference.
Highlights from the Conference
| | |
| --- | --- |
| Download the Press Release | |

Securities Corporate Actions
---

COMPANIES
---

FINANCIAL STATEMENTS IN PDF FORMAT
---
Search

Search
Toolbox
New Listings Prospectuses
---
Calendar

FinancialCalendarPortlet